Hotel Info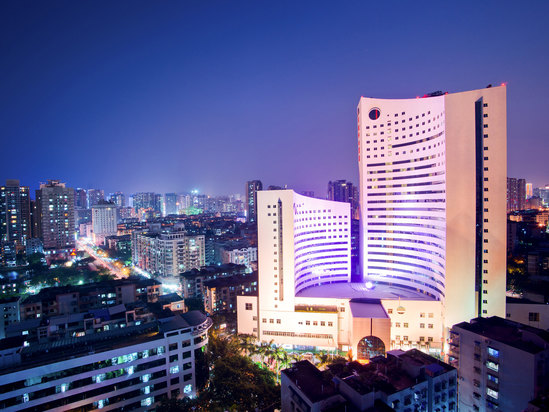 Jingmin Central Hotel Xiamen
, it has won the international award in the field of global service. It is well-known in the industry for its high-quality service and professional management, and is deeply loved by Chinese and foreign guests. The hotel is located in the mature living area in the center of Xiamen, adjacent to the financial district, shopping center, Minnan specialty snack street, fitness Park, etc. the lvcuo subway station is about 900 meters, and the drive is about 3 minutes.
It provides 24-hour Airport / Wutong terminal free pick-up (boat), free regular delivery bus, free weekend scenic spot bus, 24-hour English, Japanese, Korean hotline, no tips and other intimate professional Butler style high-quality services, free breakfast packing and coffee take-off services and travel booking services, creating a collection of fashion, comfort, convenience and convenience Convenient in one of the extraordinary living experience.
It has luxury and comfortable high-quality guest rooms, suites, home style apartments, different theme parent-child rooms and other types of rooms, perfect high-star matching is full of humanization, the room is equipped with toto automatic flushing toilet, Kohler constant temperature tap, more than 50 Chinese and foreign program channels, characteristic sleepers and so on. In addition, the hotel provides children's slippers, nightgowns, clothes hangers, toiletries, baby carriages, children's tableware, and children's amusement park for family guests to enjoy parent-child fun.
At the same time, it has Chinese and western, Japanese, vegetarian and other restaurants, as well as quantum salt steaming hyperthermia, foot health, Chinese massage, spa, gym, indoor constant temperature swimming pool and other service facilities. The multi-functional conference room and banquet hall are equipped with new high-end multimedia equipment and professional conference and banquet service team to ensure the success and efficiency of the conference and banquet.
Breakfast price
: CNY147($20.1) / person
Breakfast type
: Buffet