Hotel Info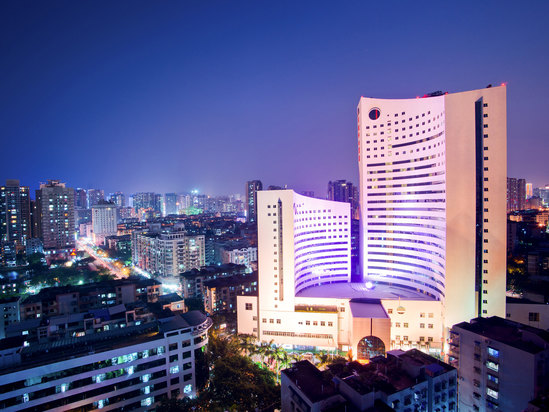 The
Jingmin Central Hotel
(Jinmin Zhongxin Jiudian) is a 30-story property located in the heart of Xiamen Island, offering easy access to the city's financial and administrative districts, shopping centers and famous scenic spots. Xiamen Gaoqi International Airport is just 15 minutes' drive away (free 24-hour pick up service available). Free pickup (with advanced booking) is also offered for Wutong ferry and Heping ferry services.
Chic, contemporary rooms are equipped with free wired and wireless Internet access, a desk/work area, cable satellite television and more.
The Jingmin Central Hotel features on-site Chinese and Japanese restaurants and a cocktail bar.
The business center and conference rooms are equipped with simultaneous interpretation systems and can accommodate up to 400 people. NTD exchange service available.
For recreation, guests can take a dip in the indoor swimming pool, work out with a game of squash or in the fitness room, or play a game of billiards or ping-pong room.